Hard Drive Shredding With Ecycle!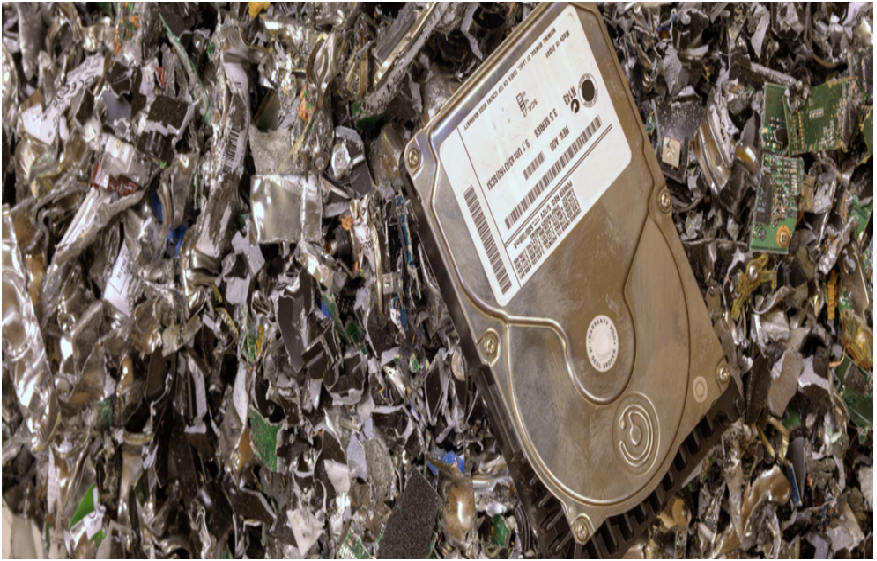 Off-Site and On-Site Hard Drive Shredding
Ecycle is proud to offer compliant and secure Hard Drive Destruction services. We certify that all items have been processed using legal custody and comply with the privacy regulations required by the EPA and Federal Government regarding the Disposal of Electronic Waste. After the Hard Drives have been properly destroyed using our -150HD Hard Drive Shaver, we issue a Hard Drive Certificate Of Destruction. This certificate can also include an optional listing of each Hard Drive serial number for your records. The shredded material can then be responsibly recycled.
Ecycle will deliver your Hard Drives to you and take control of them. You are free from any liability for items that were processed on your behalf. The Hard Drives are placed in lockable containers and then transported back to our secure site via GPS.
 Electronic equipment, including computers, contains toxic materials like lead, cadmium, and mercury. These toxic materials can be kept out of landfills and incineration plants by recycling and reusing electronics. Recycling electronic e-waste can also help to recover valuable resources that could be reused.
This program will take apart electronic equipment and separate it into different materials, such as plastic, metal, and toxic. All recycling will be done at eCycle according to the EPA.
Call us to discuss your Data Destruction and Electronics Recycling needs.
eCycle Florida is your go-to for Pinellas County electronics recycling.