Benefits of using a PDF Compressor tool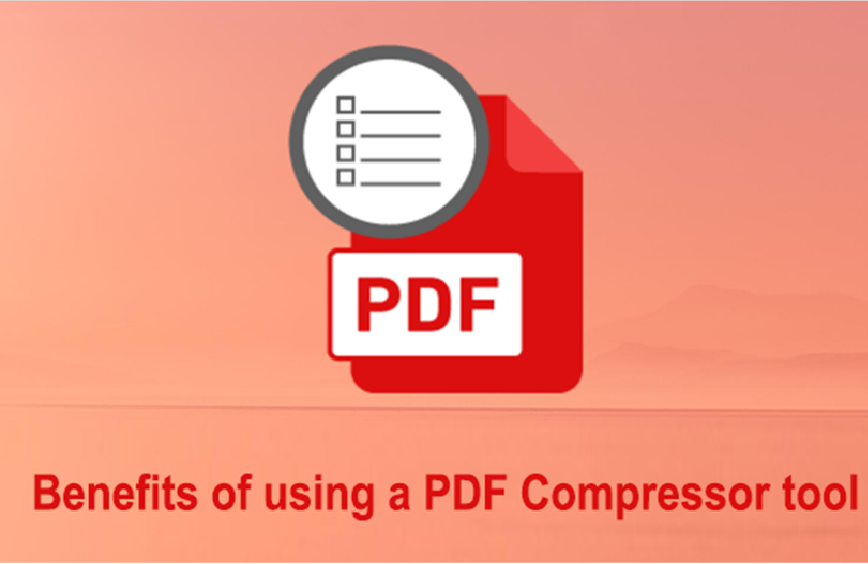 Anyone who has to use a computer and the internet, even for the most basic purposes, knows what a PDF is. For many good reasons, PDF is one of the most widely used document formats worldwide.
Graphic and alignment integrity
Safe and not alterable unless authorized to.
Can convert almost all kinds of data in other formats into PDF
It is compatible with all operating systems and browser interfaces and displays the same way across every device.
Has a variety of components in context to edit, share, convert, protect, and even web-based usage of PDF.
While mentioning the various tools and components of PDF compressor is one tool that is used very commonly.
What is a PDF Compressor?
PDF Compressor tools are used to reduce the size of a big PDF file into a much smaller one without losing any important information and data. Compress PDF application uses lossless and lossy operations to identify the algorithms, highlight and eliminate duplication and redundancy, and reduce the original file's size.
How is it useful?
Sending PDF files is one of the most convenient and safest ways of sharing information. However, the trouble arises when we have a file for a huge byte size that needs to be shared. It gets very cumbersome for both the sender to upload and the receiver to download. In some cases, it becomes impossible if the file size exceeds the size limitation of the e-mail service provider.
This is the reason why it is a great relief to know how to compress a PDF file. The process of doing follows very easy steps:
Open the application on your device.
Select the PDF file by clicking the select PDF button.
Select your compression level based on the type of document. If the document contains a lot of graphics and pictures, moderate compression is usually chosen as an option that supports retaining the required quality of the pictures. If the document contains only text, extreme compression is also ideal.
Wait for the application to run its operation.
Once ready, download the compressed PDF file.
PDF compressors are readily available on the web. Some applications can be installed on your device (different versions of apps for different devices), and some can be directly used online. The preferred version is completely depending on the need and choice of the user, as more or less all the versions provide the same service and ease.
Compressing PDF files is great even to store in the archive, as they take much less space than the original file. Most people today can attend to all important correspondences on the go and are accessible irrespective of where they are. And this became possible for advanced and ever-developing internet services and the growing usage of portable devices like tablets and smartphones.
All the PDF compressor tools are compatible with all kinds of devices and can be used conveniently from anywhere. A PDF compressor can compress a file as big as 2GB and almost 99% of its original size.
Using a PDF compressor free online or paid, may seem unsafe at times. Hence it is wise to choose the application carefully. Usually, the application with high reviews and higher SEO ratings are genuine ones, and one should keep these points in mind before giving any application access to your valuable documents.
In a nutshell, a Compress PDF tool makes it much easier than ever in the past. It saves our time in uploading and downloading a file, makes our file easy for storage in the archive, and at the same time it, retains all the information and data of the document