MilesWeb Review: Grow With Their VPS Server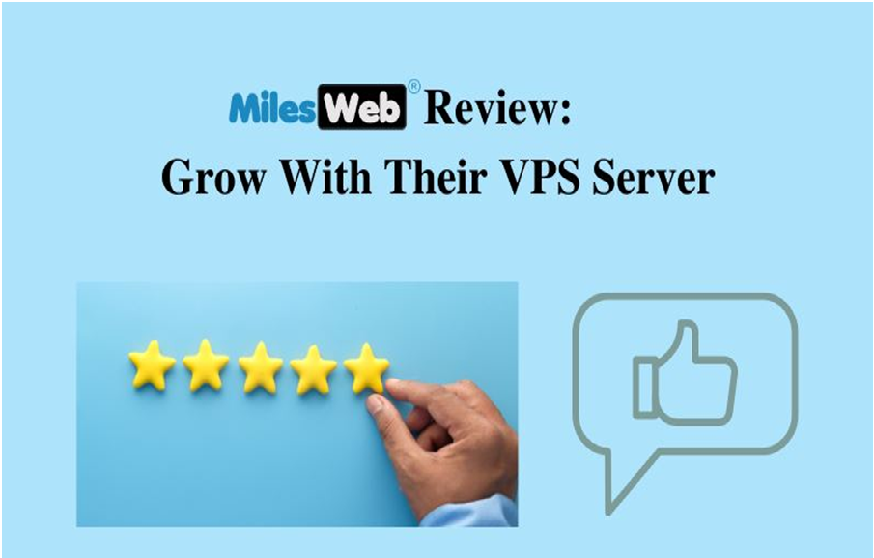 Running a website/business in itself is courage.
Now you have grown a bit. As a beginner, shared hosting was a good deal. But, with increasing traffic, a better server can provide better results.
Although shared hosting offers tons of good features, a shared server has an impact on your website's performance and security.
Since you share the server and resources in shared hosting with many users, your website is also affected by their web activities like heavy traffic.
So, the best way to improve your performance and get some privacy is by switching to a VPS server. A VPS server is far better than a shared server.
Your website has grown a bit. It is no newer. Shared hosting can limit your growth in many areas. But, a VPS will help you get better at your business.
Every website aims to get bigger and bigger and receive a lot more traffic. But the server limitation always hinders their goals.
However, you can always move to VPS whenever you like. I would suggest you do it now so that your growth doesn't stop.
But What is VPS Hosting?
That's a good question!
VPS server is a Virtual Private Server that holds and stores information from your website on a web server. A cheap VPS hosting provides more privacy than a shared server. You get multiple virtual servers in an isolated environment.
Your resources are privately owned by you. No other users share any of your resources. But, you still share the physical machine.
VPS is like an apartment (server) where you own a complete floor (virtual private server) and don't share anything with anyone.
If your business has expanded or is on the verge of going big, you probably need more and better resources for success. It is never too late to understand how much work your website might require to grow more.
You can purchase a cheap and low-cost VPS server from MilesWeb, a leading web hosting company. MilesWeb provides a quality solution for hosting services. They have been serving thousands of users every day for 9 years.
MilesWeb offers several hosting services like Shared Hosting, VPS, Reseller hosting, Dedicated servers, Cloud servers, and WordPress hosting. They also provide other additional services like SSL Certificates and Domains.
The company is comparatively cheaper than other web hosting providers. Even though they provide low-cost hosting, their quality never degrades. They are best at offering top-class hosting solutions and features.
If you are sure of purchasing VPS, you will be at a benefit. Ask me why?
Not only does MilesWeb offer cheap hosting services, but they also provide top-class features.
Many web hosting companies offer good services but, you will not find any like MilesWeb. They are the leading providers around the world.
Additionally, MilesWeb offers both managed and unmanaged Linux VPS hosting services.
What Is The Difference Between Managed and Unmanaged VPS Servers?
A managed VPS server means you put the management control in the hosting provider's hand. Your web hosting provider will manage the server on your behalf and take care of the required processes.
They will assist you 24/7 for 365 days and help you improve the performance and growth of the website.
Managed services are a good option for businesses with fewer employees, lack technical skills, or run out of time.
On the other hand, Self-managed/Unmanaged services mean you look after the server management. There is no involvement of the hosting provider.
You can analyze your needs and opt for the one that suits your requirement.
Does MilesWeb Offer Linux or Windows VPS Hosting?
Well, MilesWeb offers both Linux and Windows VPS hosting services. You can select from a wide range of their cheap VPS plans.
MilesWeb offers 25% off on managed Linux and Windows VPS servers. If you purchase any of the plans for 3 years, you can get a 25% discount.
Linux Plans –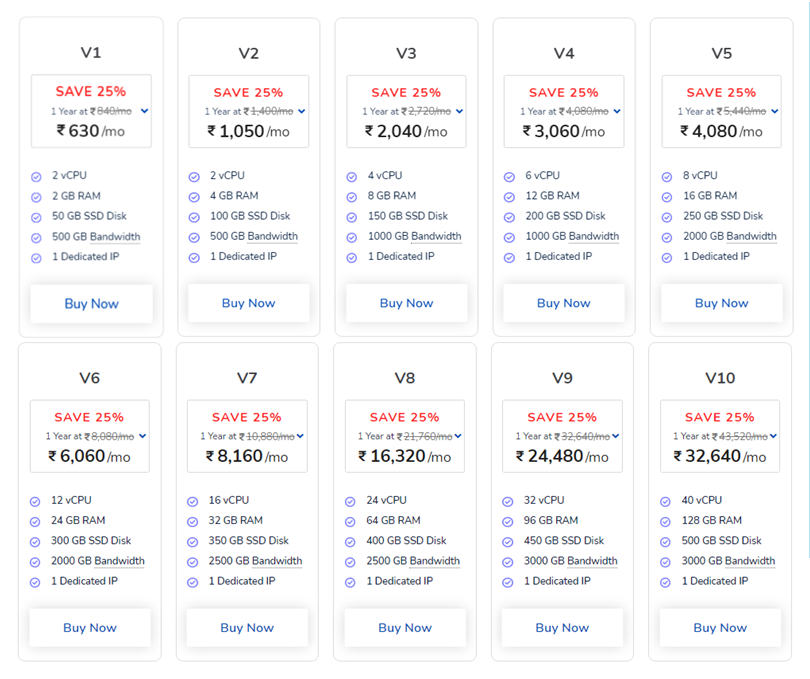 Windows Plans –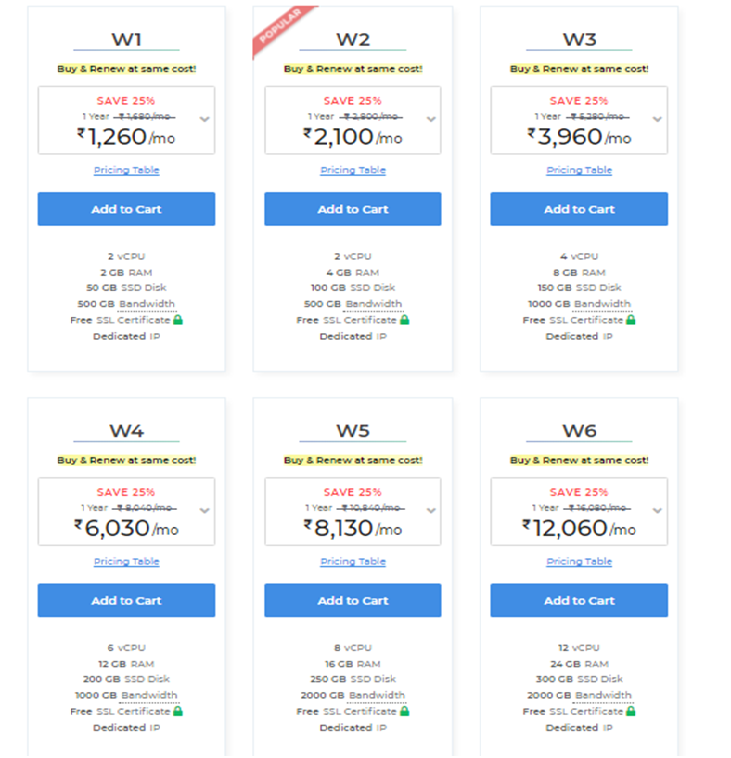 How Can I Begin with VPS Hosting?
You can purchase the VPS hosting plan you want, and MilesWeb will immediately start the setup process. After you receive the server and control panel login credentials, you can start using the virtual server.
What Features does MilesWeb Offer?
MilesWeb provides a ton of great features with VPS hosting services.
Control Panel – A powerful and easy-to-handle control panel so that you can manage and customize your hosting. You get full root access which makes server management a lot easier.
SSL Certificate – Only a few other web hosting companies provide a free SSL certificate like MilesWeb does. An SSL certificate will encrypt all information on your server and provide safe space to users.
Dedicated IP – Unlike shared hosting, you get a unique IP address for your website. The IP address is not shared with any other user.
99.99% Uptime – MilesWeb guarantees to offer 99.99% uptime. The availability of your website all the time is their responsibility.
Other Features like –
Hosting multiple websites
Creating unlimited email accounts
Creating/deploying unlimited databases
Easy upgrades
24/7 customer support
Fully managed VPS(only managed VPS)
Wrap Up –
It is essential to understand when it is time to upgrade and switch to a better hosting server. The shared server is usually for beginners. But, as the websites/businesses start receiving more traffic and require more resources, space, privacy, a VPS server is the need of the hour.
MilesWeb VPS servers are their best-selling products. They have served more than 30,000 users with quality hosting solutions. If you can see thousands of web hosting providers, I must say MilesWeb is exceptional. Give them a look!