Important Features Of A Cloud Based PMS Software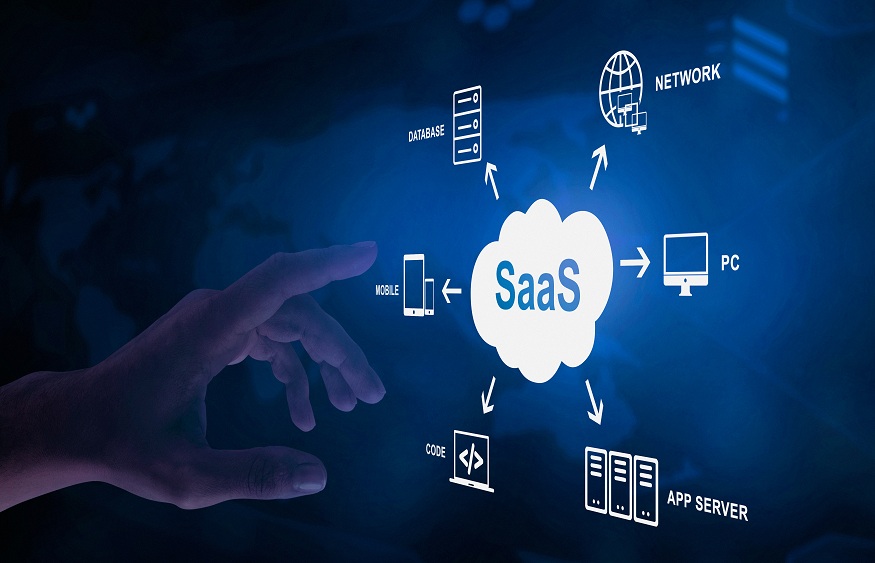 Cloud-based Property Management Systems (PMSs) are technology solutions designed to streamline and automate operational tasks and guest management processes of hospitality establishments such as hotels, resorts, vacation rentals, and other accommodation providers; unlike traditional on-premises systems that occupy physical servers on-premises, cloud-based PMSs run from remote servers over the internet and offer many advantages such as flexibility, scalability, accessibility, and cost-efficiency.Hotel management software (HMS) is an all-encompassing digital solution designed to streamline and enhance the operations of hotels, resorts, and other hospitality establishments. HMS utilizes multiple tools and modules that facilitate tasks ranging from guest reservations and check-in to housekeeping, billing, and overall administration – playing an instrumental role in modernizing the hospitality industry by automating processes, improving guest experiences, and optimizing staff efficiency.
Cloud-based Property Management System have rapidly become more prevalent in the hospitality industry due to their ease, versatility, and potential for increasing operational efficiency. They enable properties to focus more on guest satisfaction and strategic decision-making by automating routine tasks and centralizing important data.
Features
Hotel management software typically features key views or modules to address various aspects of running a hotel or hospitality establishment, giving hoteliers full visibility and control of various operations.
Reservation View: This view displays upcoming reservations, enabling you to monitor room availability, allocate spaces accordingly, and modify existing bookings. It might include filters for dates, room types, and guest details.
Front Desk View: The front desk view focuses on guest check-in/check-out processes. It provides information about current guests, their preferences, special requests, and any outstanding tasks or pending items.
Housekeeping View: This view allows housekeeping staff to manage room cleaning schedules, track room statuses (clean, dirty, occupied, or vacant), address maintenance requests, and streamline housekeeping operations to facilitate efficient room turnover.
Billing and Invoicing View: In this view, you can manage guest billing, create invoices, process payments, and track outstanding balances. It may integrate with financial systems for accounting purposes.
Point of Sale (POS) View: Hotels that operate restaurants, bars, or other revenue-generating outlets must ensure smooth operations by using a POS view to manage sales, track inventory levels, and generate receipts – this ensures smooth operations of these revenue-generating areas.
Guest Profile View: This view stores and manages guest information such as preferences, stay history, and contact details to deliver personalized experiences and streamline communication with guests.
Reports and Analytics View: This view offers insights into occupancy rates, revenue, guest demographics, and other performance metrics to support decision-making, forecasting, and strategy planning processes.
Rate Management View: With this view, room rates can be set and altered based on demand, seasons, and market trends to maximize revenue and competitiveness. It allows businesses to increase revenue while remaining profitable.
Channel Management View: For hotels partnering with online travel agencies (OTAs), this view allows them to manage room availability, rates, and reservations across various booking platforms.
Security and Compliance View: This view emphasizes data security and compliance with regulations such as GDPR. It ensures guest data is handled safely while meeting privacy requirements.
Mobile App View: Many hotel management software solutions now include mobile apps that give access to key functions from smartphones and tablets, enabling staff to manage operations remotely from afar.
Admin and Settings View: Administrators use this view to configure system settings, user roles and permissions, integrations with other software products, and customization options.
Cloud-Based Property Management System
A cloud-based PMS allows hotels to reduce infrastructure and hardware investments and access their system remotely from various devices like computers, tablets, and smartphones with internet connections – especially beneficial in multi-property or remote management scenarios.
Key benefits of using a cloud-based PMS
A cloud-based property management system offers many benefits for hospitality establishments and accommodation providers. The cloud nature of its networked servers and internet connections enables these benefits and improves overall guest experiences by improving efficiency, flexibility, and guest satisfaction.
Accessibility and Remote Management: Cloud-based PMS can be accessed remotely by staff anywhere with internet connectivity, making management of property operations, reservations, and guest interactions remotely more flexible and responsive than ever.
Cost-Effectiveness: Cloud-based systems reduce upfront capital expenses by eliminating on-premises hardware and infrastructure, instead charging properties monthly subscription fees that correspond with usage – providing more cost-effective options.
Scalability: Cloud-based PMS solutions offer unparalleled scalability; as your property expands or you manage multiple properties, your system can quickly accommodate an ever-increasing number of rooms, users, and locations.
Automated Updates and Maintenance: Cloud providers automatically update software patches, maintenance schedules, and security patches – keeping your PMS always current with features and security measures – without needing manual intervention from you or others.
Data Security and Compliance: Reputable cloud providers implement stringent security measures, such as encryption, firewalls, and intrusion detection systems, to protect guest information and comply with data protection regulations. They also adhere to regulations that help keep guest details safe.
Real-Time Access to Key Information: Cloud-based PMS gives staff real-time access to important data like room availability, reservations, and guest preferences, helping them make informed decisions and create excellent guest experiences.
Integration and Ecosystem Connectivity: Cloud-based systems often offer integrations with various tools, such as online booking engines, channel managers, and point-of-sale systems, which help create an operational ecosystem by eliminating manual data entry and increasing efficiency.
Disaster Recovery and Data Backup: Cloud providers typically offer data backup and disaster recovery services, which reduce the risk of data loss due to hardware malfunction, natural disasters, or other unpredictable events.
User-Friendly Interfaces: Cloud-based PMS solutions often feature user-friendly interfaces that are simple for staff members to navigate, helping to reduce learning curves for staff while contributing to more efficient operations.
Enhancing Guest Experiences: With real-time access to guest profiles and preferences, staff can personalize guest experiences by anticipating needs and offering tailored services.
Eco-Friendly: Cloud computing reduces energy use and carbon emissions through decreased physical infrastructure needs, resulting in energy savings and a reduced carbon footprint.
Centralized Management: For properties with multiple locations, cloud-based PMS platforms enable central management and oversight, simplifying administrative tasks while increasing consistency and improving consistency across them all.
Conclusion
Hotel management software and cloud-based property management systems enable hospitality professionals to focus on guest satisfaction, strategic decision-making, and growth. They increase efficiency by automating routine tasks, providing real-time insights for improved resource allocation, and enabling personalized guest experiences. As technology progresses, these solutions will drive innovation and competitiveness within the hospitality industry.