ThriveDX: The Right Time To Obtain Cybersecurity Training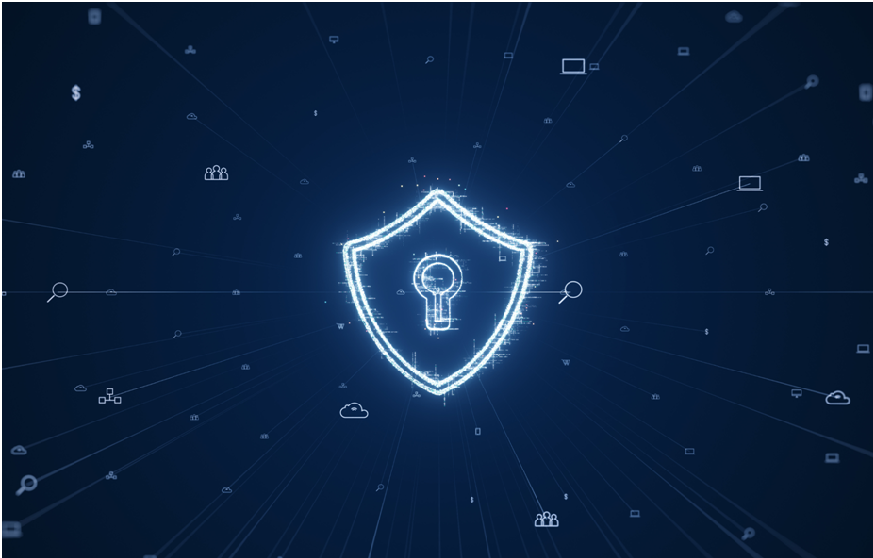 It seems a long time ago when the IT professional's role in a company ensured that technologies used within the organization worked correctly and without glitches so that other employees could perform their jobs without any hindrance.
However, the rapid advancement in technology has meant that the umbrella term IT today has come to include various tasks and roles. And cybersecurity services and solutions (with their sub-divisions of many different roles and responsibilities) have become one of the most sought-out IT skills currently.
As vast quantities of sensitive data are digitally transmitted and stored daily, businesses have become more vulnerable than ever to malicious cyber attacks. According to a report by Accenture, since 2020, there has been a 435% increase in ransomware.
Also, another report by Security Boulevard reveals that forecasts are that global costs of cybercrimes will hit $10 trillion by 2025. These figures should suffice to explain the ever-growing demand for qualified cybersecurity professionals.
So, suppose you are looking to enter a lucrative career with high growth potential or simply looking for a career change. In that case, this is as good a time as any to obtain a cybersecurity training certificate from a reputable source like ThriveDX.
That said, let's have a deeper look at the current situation. This will give us a fair view of why a career in cybersecurity is a great choice right now and how one can benefit from a cybersecurity certificate.
1. Vast Demand for Qualified Cyber Security Professionals
And there is a good reason for this demand. According to a source, in 2017, as many as 918 cases of data breaches were reported (comprising nearly 2 billion data records) during just the first six months of the year.
This may put into perspective our earlier reported figures of the rising ransomware and the estimated global costs of cybercrimes in the coming years.
The simultaneous increase in data use and cyber-attacks has created an unprecedented demand for skilled professionals in the cyber security field.
Also, our ever-increasing dependence on technology means that cybersecurity has become essential for all fields and domains. From medical to military, corporate to government, personal to financial, everybody collects, transmits, and stores data; a large majority of this is called sensitive information.
Here's another striking piece of data regarding the expected growth in cyber security positions. Currently, there are nearly 750,000 cybersecurity openings in the global market. However, according to LinkedIn and Microsoft, this figure will go up to 6.4 million in the next five years. This translates to a whopping 750% growth over five years!
After these figures, we hardly need to explain the value of a cybersecurity training certification. ThriveDX is the perfect source to go to to obtain your cybersecurity training or other coding Bootcamp education.
2. Talent Shortage and Unfilled Positions
This fast-paced demand has invariably led to a significant talent shortage. The requirements for skilled professionals in cyber security tasks far outweigh the number of qualified candidates. Cybercrime Magazine reports that there are currently 4 million unfilled cybersecurity openings worldwide.
This also means qualified professionals can look forward to a highly lucrative career. Professionals with a cyber security certification already earn upwards of $75,000 in their first job, while the median annual salary is reported to be $95,000.
3.  A Field of Constantly New Challenges
The complexity and speed of cyber threats today can be amply gauged from the WaanaCry ransomware attacks. Just as cyber security technologies are becoming more sophisticated daily, hackers are always trying to keep pace by exploring new ways to breach security defenses.
This means constant reskilling is inevitable for a successful cybersecurity career. This will sound exciting to people who love constant challenges and relish opportunities for constant learning. You will seldom feel a moment of boredom in your cyber security job.
However, we must also mention that this need for constant reskilling can often prove to be demanding on the professionals and give way to stress. Two main issues companies worldwide struggle with regarding cybersecurity positions are the talent shortage and the skills gap.
The latter, of course, creates more openings in the field, which is good news for those who want to build a career in cybersecurity. However, note that you'll need to keep upgrading your skills regularly to stay relevant in the field.
4.  No Need to Go To School
To many individuals, the best thing about a cybersecurity career is that one doesn't need to hold an expensive 4-year school degree to work as a qualified professional in the field. Also, little value can be put on at-job experience since the field constantly changes.
You can get started immediately with some entry-level cyber security certification, often attainable through Bootcamp training.
Some popular entry-level certifications include MTA (Microsoft Technology Associate) Security Fundamentals, ISACA CSX Cybersecurity Fundamentals, and CompTIA Security+ Certification (this last is more intermediate than pure 'entry-level).
You will be good with these Bootcamp certifications for kick-starting your career. On the other hand, seasoned IT professionals looking to upskill or make a lateral career move will generally go for more advanced certifications such as CEH or Certified Ethical Hacker certification, CISSP certification, or CISA certification.
These advanced certifications equip professionals with skills required in different high-profile roles and tasks within the cybersecurity field.
ThriveDX Cybersecurity Bootcamp
Founded and run by former Elite Cyber Intelligence Unit members of the Israeli Defense Forces, the ThriveDX Cyber Academy Bootcamp curriculum is developed in line with the most in-demand, up-to-date, and sought-after skills in the industry.
The advanced Bootcamp training at ThriveDX prepares learners for several cyber security tasks, including system administration, threat analysis, computer forensics, encryption, and network defense.
The skills set and the experience acquired during the ThriveDX Bootcamp course will help learners pass the essential certification exams in the industry. These include LPI Linux Essentials, CompTIA CySA+, Security+ & Network+, (ISC)2 SSCP, AWS Certified Cloud Practitioner, and more.
Finally, partnering with both learners and the companies, ThriveDX will fulfill the task of proper talent matching so that both parties can mutually benefit from the process.