Devices That Can Make Your Apartment Smart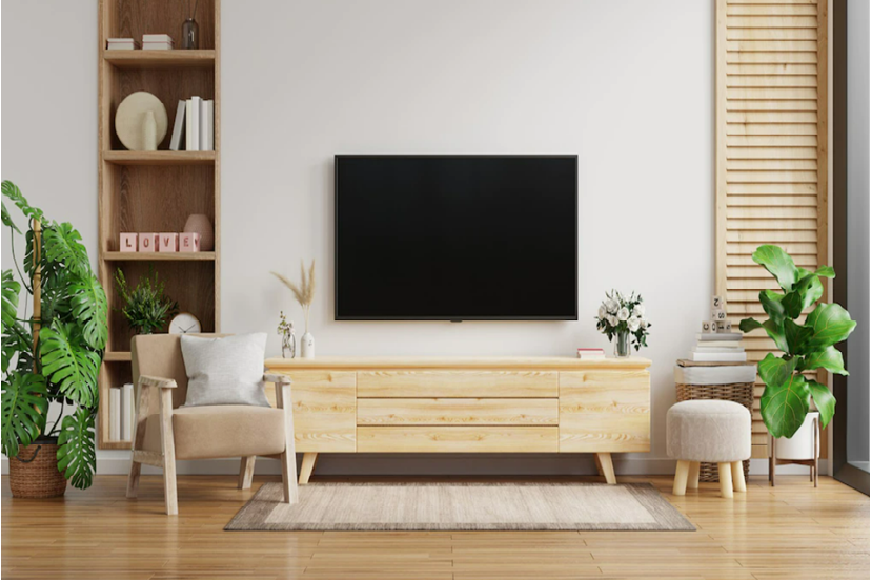 Who said you can't make your little apartment as worthy as a smart home? In fact, in the same way that you would use smart home devices to make your home smart, you can turn your apartment smart too – regardless of how big or small it is. You could live in a loft, or a studio apartment and that still doesn't mean you can't make your living space a little cooler.
Smart devices are now the way to go when it comes to automating your home – well certain aspects of it, but that's still a major leap in home technology over the years. These devices are easily available and quite affordable for that matter, so automating your home is not as expensive as you would have thought.
Here's a list of some affordable smart devices that can turn your apartment from ordinary to smart.
1.Google Nest Wi-Fi Router and Point
One of the best Wi-Fi routers for apartments is the Google Nest Wi-Fi Router, and when paired with the Nest Wi-Fi Point, it is a whole other ballgame! Together the two devices can cover a total area of 3800 sq. ft. providing seamless Wi-Fi coverage to every single device connected. You won't have to worry about the internet connectivity lagging while you play your online game in one room and your partner streams their Netflix series in the next.
Additional features for the devices include the Google Home mobile app that allows you to set up and control the devices' settings. It's perfect for setting up control on which devices can access the Wi-Fi network, set schedules and restrict certain content on certain devices – the ideal parental control if we must say so! The Nest Point however, not only serves as an extender but is essentially a smart speaker featuring the Google Assistant. That means not only does it aid to the seamless connectivity, but you can basically enjoy the benefits of a voice assistant too!
2. Google Nest Doorbell
Another smart device that would make a great addition to your apartment is the Google Nest Doorbell. A smart, video doorbell that lets you see who's at your door with a wide angle, head to toe view, and answer the door even when you're not home. How? Through the Google Home app!
Get alerts anytime the device detects anybody at your door, regardless of whether they ring the bell or not – and straight to your smartphones! You could be standing in a grocery store and speak to whoever is at your door without letting them know you're home. There is also a 3 hour video footage storage that you can always pull up to check what you missed out on.
3. Sengled Smart LED Multicolor Bulbs
Cut back on the electric bills with smart bulbs like the Sengled Smart Multicolor Lightbulbs. These are LED which automatically means they consume less energy than regular lightbulbs do. So the price that you pay for these lightbulbs given that they are pricier than a regular light bulb, eventually pays off once you see a significant reduction in your electric bills overtime!
The Sengled Multicolor Smart Bulbs are not only controlled via the Sengled Home mobile app, but are also voice assistant compatible – with Alexa, Google Assistant and Hubs like IFTTT or ZigBee as well. That means they can be controlled wirelessly and through voice enabled commands. How cool is that? But other than just switching your lights on or off through the Sengled Home app or voice commands, you can adjust the brightness level AND change the color of the bulb too! There's over 16 million color choices to choose from!
4. Wemo Smart Plug
Even if you don't happen to fill up your apartment with a bunch of smart devices, you can always turn regular devices smart by using the Wemo Smart Plug. With the Wemo mobile app, any device that you plug into the Wemo Smart Plug can be switched on or off with the tap of a button – from wherever you are. It's also Alexa and Google Assistant compatible providing voice enabled control over the plug as well.
The Wemo Smart Plug itself can be set to follow a schedule so that even if you forgot to turn off the space heater in the living room, it would automatically turn off at the scheduled time. You won't have to worry about the space heater being left on while you're away! And even if you're not sure, you can switch it off with the tap of a button on your phone. It's that easy!
So not only would your smart apartment entail automated aspects, but it would allow for your to monitor your home around the clock from miles away, while having control as long as the devices back home are connected to a Wi-Fi source. How cool is that? Head on over to FirstEnergy Home's website www.firstenergyhome.comtoday and browse through their Smart Home collection. You'll see what we're talking about!