10 tips for planning your next hybrid event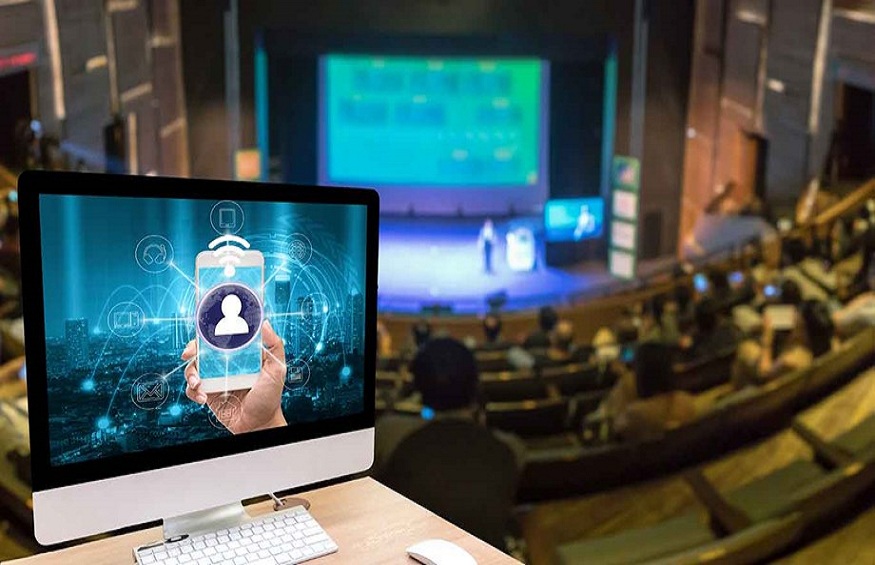 While we continue to deal with the whirlwind of the novel coronavirus, people are vigorously finding exceptional ways to keep a balance between traditional and online components. This gave rise to the term 'hybrid'. Today almost everybody is leveraging the opportunities provided by hybrid events in order to connect and generate value altogether. Despite the cancellation of events, the event organiser was able to find extreme measures to carry forward their operations in a unique and immersive atmosphere. Here are a few factors that you must pay close attention to in order to plan the most successful and memorable hybrid events in the future.
1. Have an event goal 
Establishing a clear idea about your hybrid event goals and objectives will ensure a better reach and communicate your message to target audiences effectively. Create a rough sketch regarding your event that cover all the essential questions alongside the answers. Sit along with your team members to work efficiently, this will offer a vision in response to how you want your event to look. Come up with empowering content that directly connects and appeals to your target audience. Create stunning aesthetics with imaginaries and visual elements that go along with your event mission.
2. Prioritise pre-event marketing & hype 
Living in the digital era, everything right from buying groceries to getting our hands on unique content is accessible at our fingertips. Hence, prioritising your event marketing over social media is necessary to gather a huge crowd at your event. Conducting your business operations over a hybrid platform brings ample advantages- You invest money in paid advertisements rather than print marketing which further makes the environment friendly. Apart from that, using unique hashtags for your event posts can grasp the attention of wider audiences.
To bring in traffic on your social media posts make sure you understand your audience's perspective and marketing trends. This will help you frame excitement amongst prospects and also uplift your show rates.
3. Engage with professional moderators
Moderators have a huge impact on your event success. They are responsible for keeping the event on track and managing activities to engage attendees effectively. Other than that, they also ensure that you are able to achieve your curated goals by realising your event metrics. In short, engaging with a professional moderator can effortlessly the overall event performance.
4. Create an impressive content
Even though your executions are on point, the event may not take off well due to creating a doppelganger concept. This might limit your visits and flush all your hard works into water. And we indeed don't aim for that, do we? Hence, paying close attention to the market trends and understanding what makes your competitor better than you is a must! Ask yourself what makes your event different from other companies? This will help you construct authentic content. Incorporate dynamic videos, images, animations or any other graphic that matches your goals. Remember, if your concept is unique nobody can stop you from climbing the success ladder.
5. Create impactful engagement and interactive measures
As hybrid event amalgamates both virtual and on-ground participants, creating an engaging and interactive experience is important to shine within your respective arsenal.
Before you pick a platform provider for your virtual participants ensure to ask for a demo about their engagement and networking features. Understand how will they blend both parties together for better interaction between them. A platform that allows live polling, live Q&A sessions, incorporate emoticons, powerful games, and whatever else is our best bet. Remember keeping a balance between both sides of the attendee's will foster connections and experience seamlessly, so choose wisely!
6. Rehearse
Now that you have executed all the basic and standard credentials, it is time to check whether everything is in its place. Invite keynote speakers, a few team members, and other key participants in the event prior to the event for quick rehearsals!
Schedule this rehearsal four to five days before the event date, allow speakers to explore the platform, give them access to understand each feature by themselves to save time during the event. Check every technology to avoid sudden breakage and a smooth event experience.
7. Use social media for better reach
No need to mention how social media has marked its presence in our life. This invaluable marketing tool has outstandingly enabled marketers to reach out to global attendees and increase engagement, brand visibility and improved ROI. However, no matter how useful the tool is, utilising its benefits in an appropriate amount is necessary to savour the opportunities provided by social media channels.
Use effective and engaging hashtags to promote your hybrid event, ask your special guests to post about your event using the hashtag created by you, conduct a contest and reward attendees with special gifts and swag bags to make them feel special and valued.
8. Ensure safety for your live participants
This goes without saying that keeping a live audience safe should be your topmost priority. Remember, the pandemic is not over yet hence if your attendees trust you enough to attend an event by physically being present in the venue you must ensure safety precautions for each of them.
To make it more interesting you can also create short awareness clips regarding the novel coronavirus. For instance, hire a standup comedian to spread the message in his own unique style that is both entertaining and at the same time informative.
9. Post-event marketing
And we have more to share! Your post-event marketing strategy must be applied right after completing each event. Willing to hear the doorbell of success? Here are a few criteria that you must consider.
1- Send out a thank you email to each attendee to make them feel special.
2- Send out an email to those who were not able to attend your hybrid event stating that you missed them.
3- Create a webpage post the event to allow attendees to relive the event experience.
4- Send out a quick survey follow-up to attendees to gather essential information regarding your event performance.
10. Analysis and analytics
Signup, login, chat, browse, save, and post are all tracked by the related details of hybrid events. These figures are crucial in assessing the number of individuals that attended the event as well as the level of involvement and experience they had.
Because you can group people based on their participation ratings, being able to track event participants' levels of involvement makes post-event follow up more effective than ever before.
Providing relevant information with participants after an event is significantly more effective than a traditional — in-person only — follow-up approach in terms of acquiring leads.
Over to you
Hybrid events have a lot to offer, depending on the event type leverage these opportunities in a valuable forum. We hope the aforementioned tips help you plan and design your event effortlessly. With this, we hope you are able to drive engagement and bring in more audiences to your hybrid event.
Happy Reading!